We interviewed Mr. Hidekazu Shinohara, Yatsushiro-shi government office, Industry and Harbor Promotion Division about the background and the usability of using Repsona.
Please tell us about your work and your role
Mr. Shinohara: We work on companies in Yatsushiro city. We have a lot of involvement with the private sector, and as a city, we support companies and workers.
Mainly attracting companies, investing in companies, and employment relationships. We are also focusing on human resources development, such as holding programming schools. I'm the leader of these six people, and I'm in charge of business management and team formation.
Yatsushiro City, the largest trading port in Kumamoto Prefecture
What kind of work do you use Repsona for?
Mr. Shinohara: I generally use it to manage tasks and schedules of clerical work.
Do you have any issues you felt before using Repsona?
Mr. Shinohara: So far, I've been creating a big one-year role table in Excel. I made it so that we could grasp the atmosphere of how to spend a year by dividing the colors and making a table about who does what and how much. I didn't realize it was a problem, but I found this year's Repsona and I can easily create plans (Gantt charts) and subtasks, so I thought this was a good idea.

You can make a plan easily
Our work is to support the investment of companies by subsidies, etc. This work operates in a cycle that spans the year. Since the timing of the procedure also differs depending on the company, it is necessary to take over so that there will be no mistake even if there are changes in the fiscal year and personnel changes. I wanted to improve this kind of work well.
How do you feel about using Repsona?
Mr. Shinohara: It's truly "visualization of work", and it's really visible. It is easy to show to the team and other departments, and it's easy to explain. If it gets used often, it will be easier to hand over, I think it will be easier to understand each of "what I should do".

"Visualization of work" Understanding what one should do
We do a lot of work throughout the year. Since I do the same thing every year, I think it will be easier to hand over the schedule for the year as a template. It's easy to understand how we spend a year because we can copy the project as a whole over the year. I hope that the next person in charge will be able to proceed with the work by referring to the guide even if it is the first work.
You can duplicate project as a template
Managing tasks within the tool has made it easier to take over the deadline and the need for action. By leaving a comment, it is easy to check the background.
I also like the function of "teammate". Not only the work of the department but also various jobs in the public office, it's easy to get the awareness by dividing the division by the team internally. For example, it's easy to forget talks about entering into the review committee from other departments or doing safety management in the office, so I put them in the role and get recognition.
I don't read the manuals, but Repsona didn't have a help site, but I could use it intuitively.
Please tell us what you expect from Repsona in the future
Mr. Shinohara: If Gantt chart can be exported more flexibly, it can be used for explanations to people in other departments. The operability is so good that it may be moved by mistake, so I would be happy if it could be improved. I think that there is a sense of security when using security at a public office if you have obtained security certification.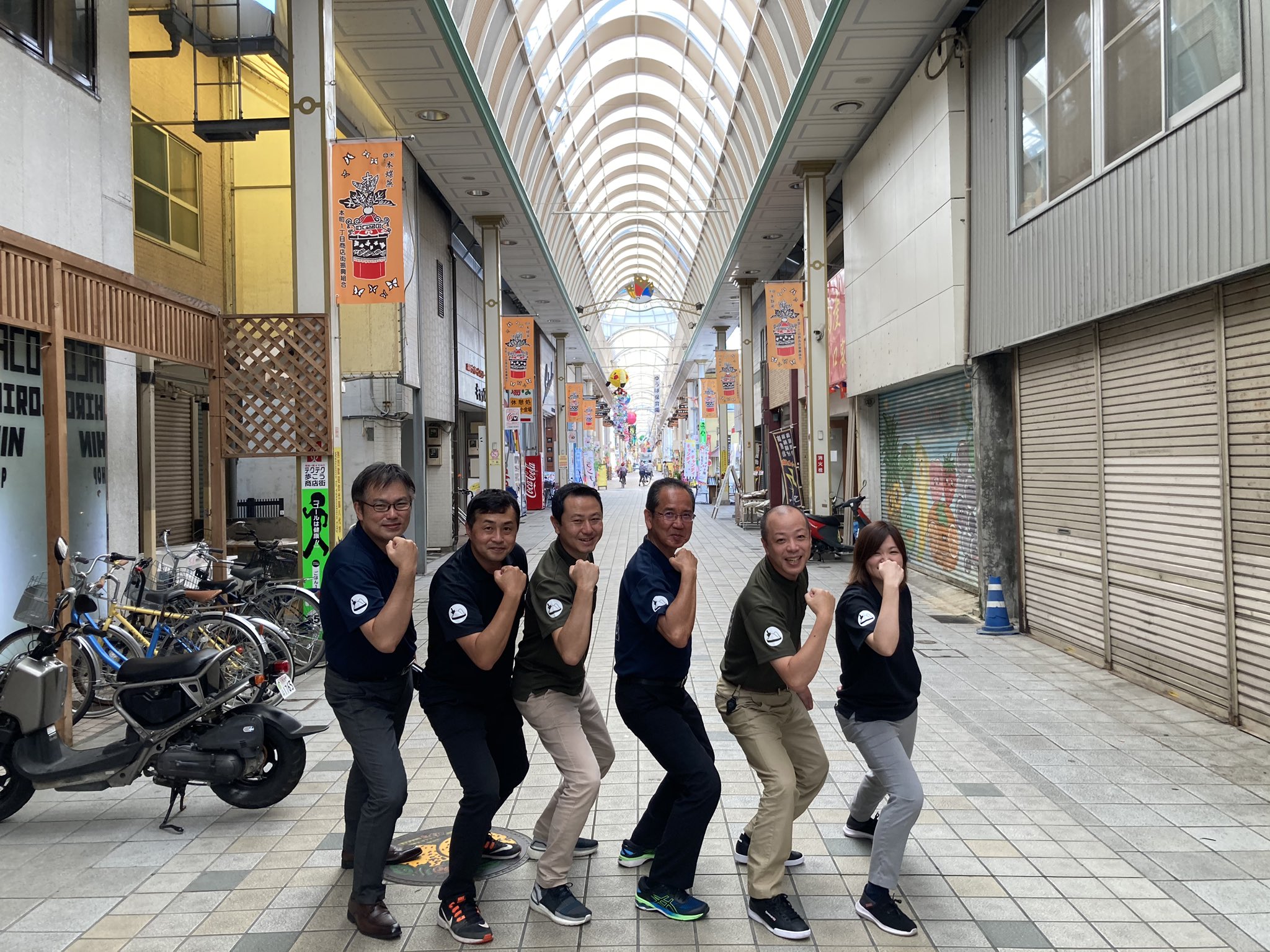 Yatsushiro-shi government office, Industry and Harbor Promotion Division, Mr. Hidekazu Shinohara, and everyone