We asked Mr. Hosoya, the president of GREGE Holdings, about the background behind the introduction of Repsona and his impressions of its use.
What kind of business do you use Repsona for?
Mr. Hosoya: GREGE Holdings currently owns and manages six operating companies. We have a system development company, a consulting company, a temporary staffing agency, a logistics company, a space development company, and a restaurant business, but all of them and other companies are the same in terms of project management and team collaboration.
We use Repsona as a core communication tool and as a key element of project management and team operation.
What were some of the challenges you faced before implementing Repsona?
Ms. Hosoya: I could not imagine managing 6 companies when I started my business. We have been creating new services, acquiring, selling, and investing in operating companies, and we have now grown to six companies. However, no matter how many companies we have grown, the concept of management has not changed. We have always pursued efficiency and kept the concept of always being able to see and keep an eye on the whole picture.
Being able to see means always having access to the necessary information and status at all times. Our thorough commitment is to make the company paperless. Management in Google Workspace is fundamental, as everything is connected in the cloud. We believe that we don't need to do work that can't be done in Google Workspace, can't be automated, or can't be collaborated on, and that while it can be expensive, it is also the best defense against changes in the business environment.
The more we try to get eyes on everything, the more we try to understand the status, the more we are tempted to ask our team to report back to us in a frightening way. That is the daily report. When you ask for detailed reports on everything, teams work to write beautiful reports, more managers are needed to keep those daily reports beautifully, and it is all managed by IT, it may seem like you are running an efficient business, but it is not the essence.
In Rrepsona, if you have a sense of whether a task is "DONE" or not, the point is how to handle it, and if you have a sense of the task, how to handle it. I believe that the context of which tasks are done and when the ball transfers to whom is far more important than the reporting content of a daily report. It is similar to the experience of multiple people writing reports, where an hour of content can actually be completed in 10 minutes on Zoom.
Does the issue resolution flow beautifully or does the flow stop? I was looking for a tool that would beautifully tie together the content I create in Google Workspace and make it flow. This Repsona Gantt chart movement is a daily report alternative for the entire team.

Simple, easy-to-read, friendly, and easy-to-share Gantt charts.
Why did you choose Repsona?
Mr. Hosoya: When a Gantt chart movement is a daily report for the entire team, what I think is that I want to know the contents in more detail, so I think that a Gantt chart that can be entered and registered in as much detail as possible is more economical. However, a Gantt chart that is too detailed and complex can cause continuity problems for team members.
When I participated in a project, the client invited me to use a complex Gantt chart with them, but due to the complexity, a few members of the team either did not put the necessary information in the Gantt chart or stopped participating because they were suffering. Due to the lack of information, the Gantt chart no longer gave a complete picture, the Gantt chart updates started to stop, and eventually the team had to use a different daily reporting system to report because the Gantt chart was not clear enough, and finally the team stopped using the Gantt chart.
I thought Gantt charts were difficult to use, but when I was invited to a team using Repsona by chance, I tried it and found it simple, lightweight, and easy to read, as well as the colors and atmosphere that the Japanese like.
It is hard to believe that Repsona is still not well known, but it is the easiest to use of any Gantt charting system. I don't know about the details, but almost all the functions are available for permanent trial, not just for 30 days, so you can try the free version for as long as you like and see.
What are your expectations for Repsona in the future?
Mr. Hosoya: I feel that the display functions are sufficient. In fact, if there were more, we might start to move away from simplicity, so I think the current level, which the team is not allergic to, is just right.
What we would like you to proceed with is API integration, especially with Google Workspace. If you can provide us with an API, we would like to ask you to use Google Apps Script to build towards automation as you like.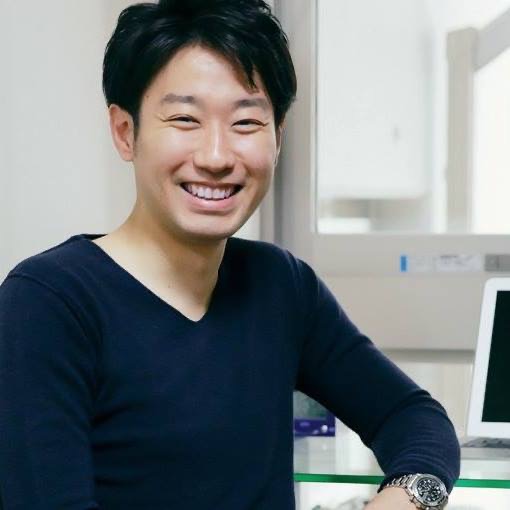 Masahiro Hosoya, President of GREGE Holdings.